Homework

Read 20 minutes every night, Monday-Friday.​
Log reading every Friday.

​Important! Students need to have a book to read each day in class. ​
Vocab Quiz every Monday - if holiday quiz on Tuesday.​
LIBRARY BOOKS ARE DUE. Turn them in ASAP!
Supplies
Composition notebook
Pencils
Pens
Colored Pencils/Markers
A book to read
Highlighter
Glue stick
Tutorials
Monday 3:50 - 4:20 Bastian
Tuesday 7:50 - 8:20 Serna
Wednesday 3:50 - 4:20 Marquardt
Thursday 7:50 - 8:20 Serna
Friday 3:50 - 4:20 Bastian
Students may attend any teacher's tutorials, they will need a pass to attend morning tutorials.
Be on time to class.

Follow directions.

Be KIND.

Raise your hand.

Listen and ask for help.

Do your best work.
Advanced ELA - Memoir due tomorrow!
​BEST BOOK of the YEAR SPEECH due on the day of your final.
Powered by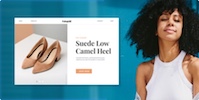 Create your own unique website with customizable templates.